Initiatives to Empower Women Faculty Members at University of Ottawa: Mothers See the Value in Participation
Abstract
Despite the increasing number of female students in undergraduate and graduate programs, female faculty members are still a minority at most Canadian universities. Although participation by women has increased significantly at the pre-tenure assistant rank, substantial gaps between the number of men and women at the associate and full professor levels remain as well as for research chairs and leadership roles. This article describes the multiple initiatives put in place at the University of Ottawa to support women faculty members in their careers, a great majority of whom are mothers, trying to balance professional and family responsibilities. The policies include long-standing Policy 94 named for its year of inception, a number of career and leadership development activities through the Centre for Academic Leadership established in 2005, and tailored activities through the nserc / Pratt & Whitney Canada Chair for Women in Science and Engineering program (2011- 2016). Although not all of these activities were geared towards women and mothers, the participants, overwhelmingly, have turned out to be mothers or have expressed the desire to become mothers. Among these current and aspiring women professors, many are unsure of how to combine an academic career with motherhood. A short portrait of the activity participants and their reflections are included in the paper. In particular, responses from mothers who, as professors, attended the Centre for Academic Leadership writing retreats indicate that their participation was influenced by their family responsibilities; these mothers cited the particular usefulness of the activity for writing productivity.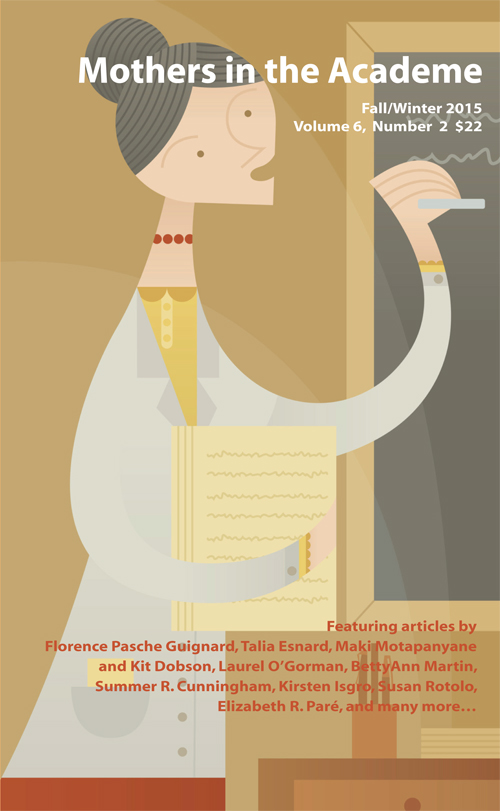 Downloads
How to Cite
Mavriplis, C., & Moreau-Johnson, F. (2016). Initiatives to Empower Women Faculty Members at University of Ottawa: Mothers See the Value in Participation. Journal of the Motherhood Initiative for Research and Community Involvement, 6(2). Retrieved from https://jarm.journals.yorku.ca/index.php/jarm/article/view/40292
License
All intellectual property in relation to material included on this site belongs to the Motherhood Initiative for Research and Community Involvement (MIRCI). All material on this site is protected by Canadian and international copyright and other intellectual property laws. Users may not do anything which interferes with or breaches those laws or the intellectual property rights in the material. All materials on the Motherhood Initiative for Research and Community Involvement (MIRCI) are copyrighted and all rights are reserved. Any reproduction, modification, publication, transmission, transfer, sale, distribution, display or exploitation of the information, in any form or by any means, or its storage in a retrieval system, whether in whole or in part, without the express written permission of the Motherhood Initiative for Research and Community Involvement (MIRCI) is prohibited. Please contact us for permission to reproduce any of our materials. This site may include third party content which is subject to that third party's terms and conditions of use.