"Oh, Get Over It. I Do This Every Day": How Ignoring the Specialness of Childbirth Contributes to Experiences of Emotional Distress
Abstract
Childbirth is a daily event, making it a routine and predictable part of social life. For many people, childbirth is also a profound life-changing experience, as it incorporates previous life experiences, creates new identities, and alters relationships in significant ways. However, the nuance required to see childbirth as not only a regular event but also a special life experience is missing in many considerations of childbirth. Ignoring the specialness of childbirth contributes to experiences of emotional distress in childbirth. This article shares excerpts of four women's birth stories and demonstrates the need for more nuanced understandings of birth to from those involved in assisting women in childbirth. This article draws on data from a study of fifteen women in Atlantic Canada who gave birth in hospitals and who identified as having experienced emotional distress in childbirth. Feminist narrative inquiry and analysis were used to interview and analyze the birth stories shared by the participants. The stories shared demonstrate that women understand the daily and routinized approach to birth dominant in healthcare settings, yet they did not experience childbirth as a routine event. The rupture between the mundane routinization of birth and the transformative and unique experience of giving birth contributed to the distress the participants experienced during childbirth. The women interviewed for this research called on those who work with women during childbirth to be more appreciative of the unique space childbirth claims as both a regular and special experience.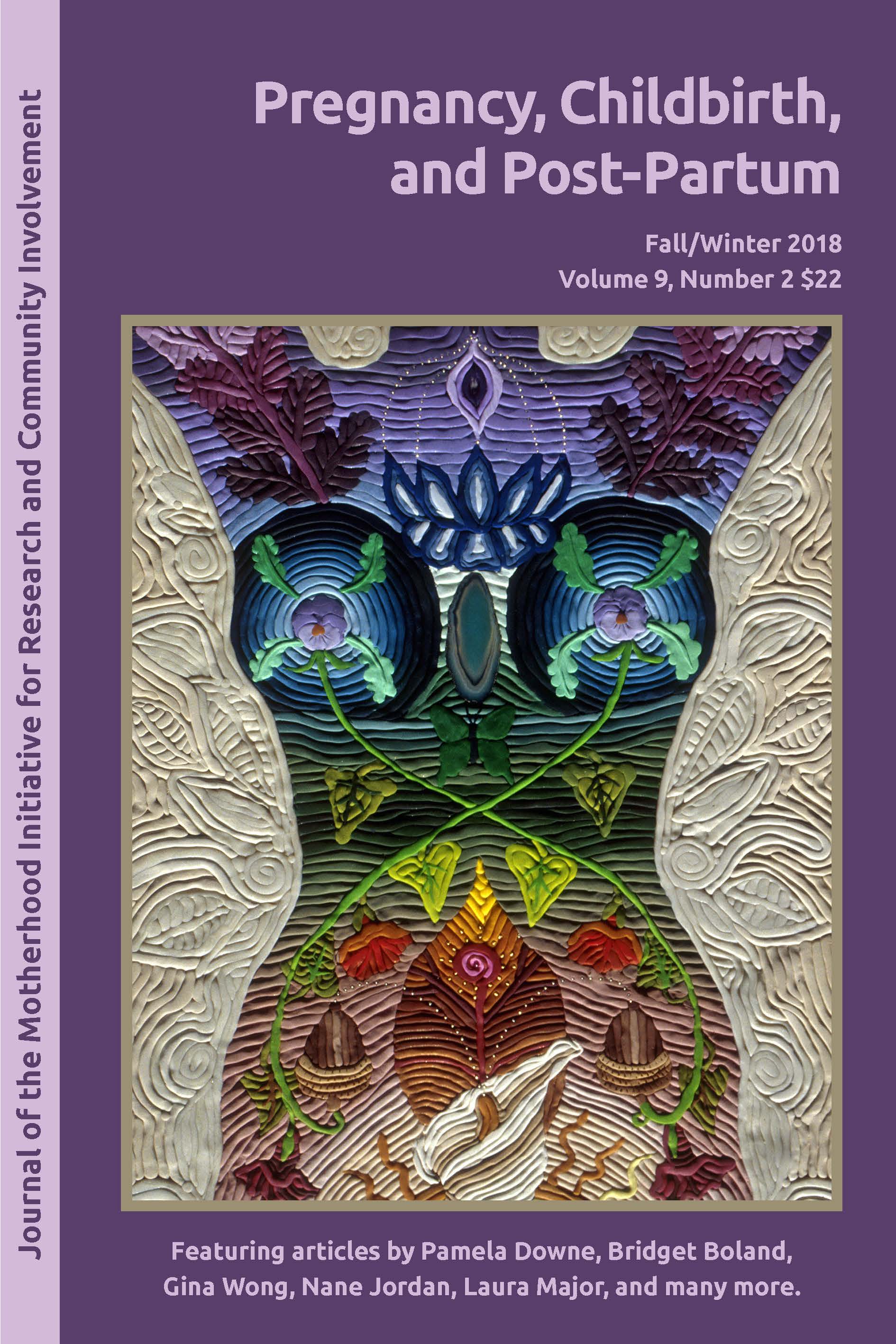 Downloads
How to Cite
Macdougall, C. (2018). "Oh, Get Over It. I Do This Every Day": How Ignoring the Specialness of Childbirth Contributes to Experiences of Emotional Distress. Journal of the Motherhood Initiative for Research and Community Involvement, 9(2). Retrieved from https://jarm.journals.yorku.ca/index.php/jarm/article/view/40516
License
All intellectual property in relation to material included on this site belongs to the Motherhood Initiative for Research and Community Involvement (MIRCI). All material on this site is protected by Canadian and international copyright and other intellectual property laws. Users may not do anything which interferes with or breaches those laws or the intellectual property rights in the material. All materials on the Motherhood Initiative for Research and Community Involvement (MIRCI) are copyrighted and all rights are reserved. Any reproduction, modification, publication, transmission, transfer, sale, distribution, display or exploitation of the information, in any form or by any means, or its storage in a retrieval system, whether in whole or in part, without the express written permission of the Motherhood Initiative for Research and Community Involvement (MIRCI) is prohibited. Please contact us for permission to reproduce any of our materials. This site may include third party content which is subject to that third party's terms and conditions of use.