Spiraling
Abstract
During COVID-19, people's lives suddenly changed, and many faced severely unjust experiences. This article focuses on one such group—mothers who work in higher education. It draws on research and informal discussions with women across Asia, Europe, Australia, and the United States. It is a story about the fictional characters, Li and Laura, but is informed by international research about mothers in academia with children learning at home during these unprecedented times.
For Li living in Asia, she felt the stress of the world when the virus officially was deemed a pandemic. It was like she and her home country of China were being blamed for the spread. Yet she still had to work to do—hundreds of students to teach, her own children to help through the stressful time, and her ailing mothers to care for, all in full lockdown. Her mind raced: What can I do? How do I make sure my family is okay?
Across the world in the United States, Laura heard the news of "some kind of virus" threatening the world, but it didn't seem real, until her good friend suddenly became really sick. Her fear skyrocketed. She tried to pretend everything was okay but couldn't stop thinking: What will Dana think? She's only four and won't understand why she was just sent home for the year. Then Laura's university closed its doors and required a quick overhaul of all her courses. The blackhole that Laura had been trying to avoid since her divorce started to envelop her again.
Li and Laura found one another online. They hadn't expected to become friends, weren't looking to, but ultimately it was their friendship that drew them out of depression, anxiety, and fear to see the potential for their lives and for the world as a whole.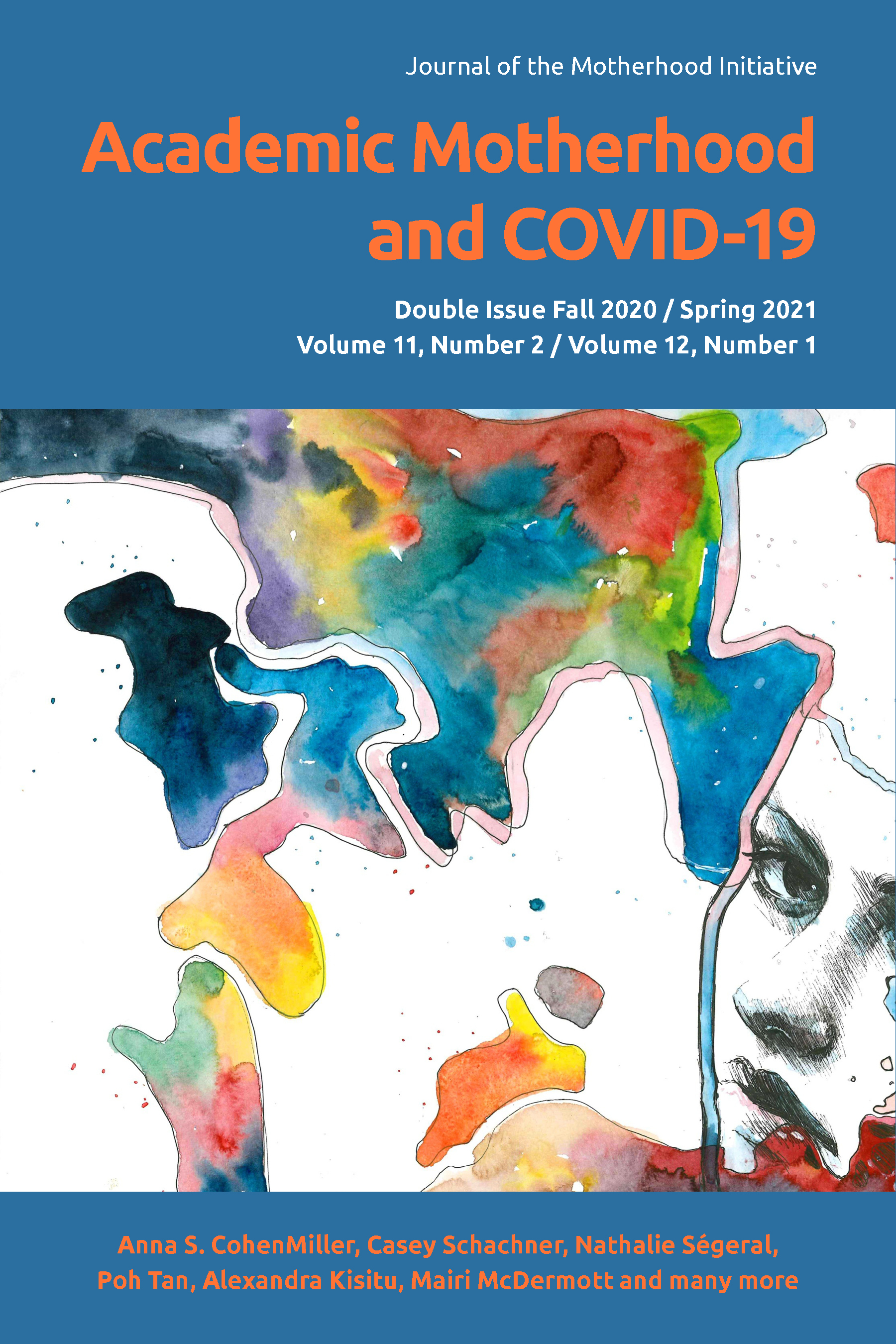 Downloads
License
All intellectual property in relation to material included on this site belongs to the Motherhood Initiative for Research and Community Involvement (MIRCI). All material on this site is protected by Canadian and international copyright and other intellectual property laws. Users may not do anything which interferes with or breaches those laws or the intellectual property rights in the material. All materials on the Motherhood Initiative for Research and Community Involvement (MIRCI) are copyrighted and all rights are reserved. Any reproduction, modification, publication, transmission, transfer, sale, distribution, display or exploitation of the information, in any form or by any means, or its storage in a retrieval system, whether in whole or in part, without the express written permission of the Motherhood Initiative for Research and Community Involvement (MIRCI) is prohibited. Please contact us for permission to reproduce any of our materials. This site may include third party content which is subject to that third party's terms and conditions of use.