A Problem of One's Own: Single Mothering, Self- Reliance, and Care in the Time of the Coronavirus
Abstract
This essay uses my experience as an American academic single mother as a point of entry into a conversation about the particular complexities of single motherhood during the stay-at-home order. Although quantitative research indicates pressures on all families, single mothers—especially those with school-aged children or younger—are hit particularly hard, as there is no recourse to public school, paid childcare, or other forms of outside help during this time. The toll on mental and physical health due to social isolation, as well as an increased workload, is significant. What strategies and policies may help mothers cope? In the absence of respite by others, what does "self-care" mean for single mothers during this time?
A hybrid critical-creative, or auto-theoretical, piece, this essay braids together three strands: personal discussion of parenting while single during the stay-at-home order, an analysis of the heteronormative nature of academic work, and a reading of Virginia Woolf 's A Room of One's Own. In doing so, this piece uses the pandemic as a lens through which to explore maternal wellbeing in general as well as the fault lines of the heteronormative workplace and the ideal worker.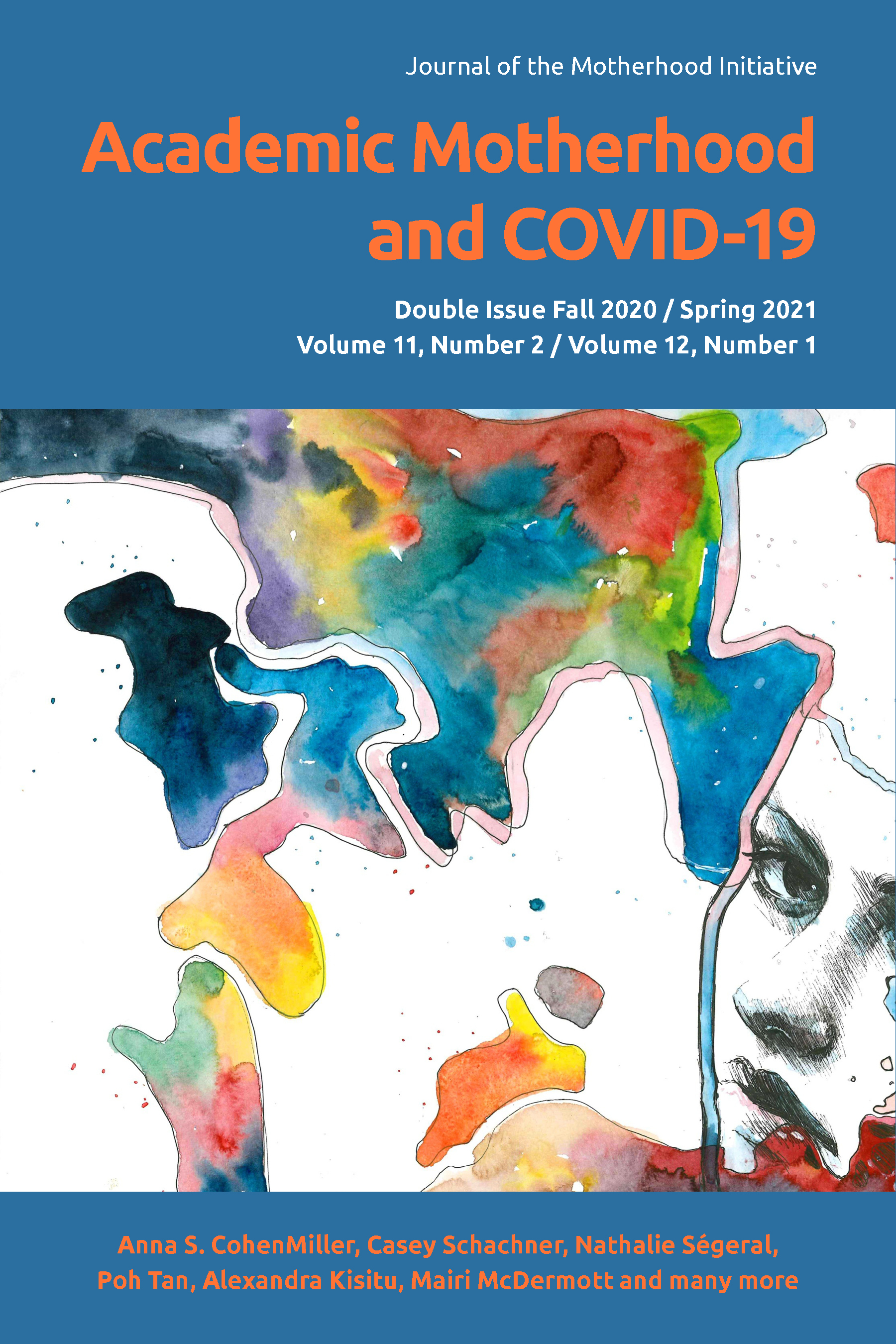 Downloads
License
All intellectual property in relation to material included on this site belongs to the Motherhood Initiative for Research and Community Involvement (MIRCI). All material on this site is protected by Canadian and international copyright and other intellectual property laws. Users may not do anything which interferes with or breaches those laws or the intellectual property rights in the material. All materials on the Motherhood Initiative for Research and Community Involvement (MIRCI) are copyrighted and all rights are reserved. Any reproduction, modification, publication, transmission, transfer, sale, distribution, display or exploitation of the information, in any form or by any means, or its storage in a retrieval system, whether in whole or in part, without the express written permission of the Motherhood Initiative for Research and Community Involvement (MIRCI) is prohibited. Please contact us for permission to reproduce any of our materials. This site may include third party content which is subject to that third party's terms and conditions of use.