Rethinking Vulnerability at the Intersection of Mothering and Social Work
Abstract
Within an age of financial cutbacks and heightened austerity measures across social service sectors, attention to individualized factors can be prioritized over social factors in the lives of people reaching out for social support. This article focuss on the intersection of mothers and mothering with social work practice. Through an exploration of critical feminist vulnerability theory, I aim to illuminate ways that social workers and mothers experience caregiver vulnerability within social service contexts, which is shaped by patriarchal, white-supremacist, and neoliberalcapitalist values that decontextualize the gendered oppression that mothers experience both as women and as caregivers. I encourage the reader to consider how vulnerability in the lives of mothers may be reconceptualized as a strength and necessary part of autonomy and community connection. This article offers an introduction to the central ideas of feminist critical vulnerability theory and explores how traditional ways of understanding vulnerability contribute to stigma surrounding the themes of caregiver vulnerability and dependency in the lives of mothers seeking social support. A reflective case example is woven through the presentation of theory as a means of grounding the concepts and supporting the reader to consider how these ideas may shape their own work both as mothers and with mothers. By critically attending to the overarching concepts of vulnerability and autonomy, social workers may gain a deeper awareness of how these concepts impact their perspectives and interventions with the mothers. Such awareness supports the goals of safe and effective use of self within practice and contributes to an ethical practice of critical reflexivity.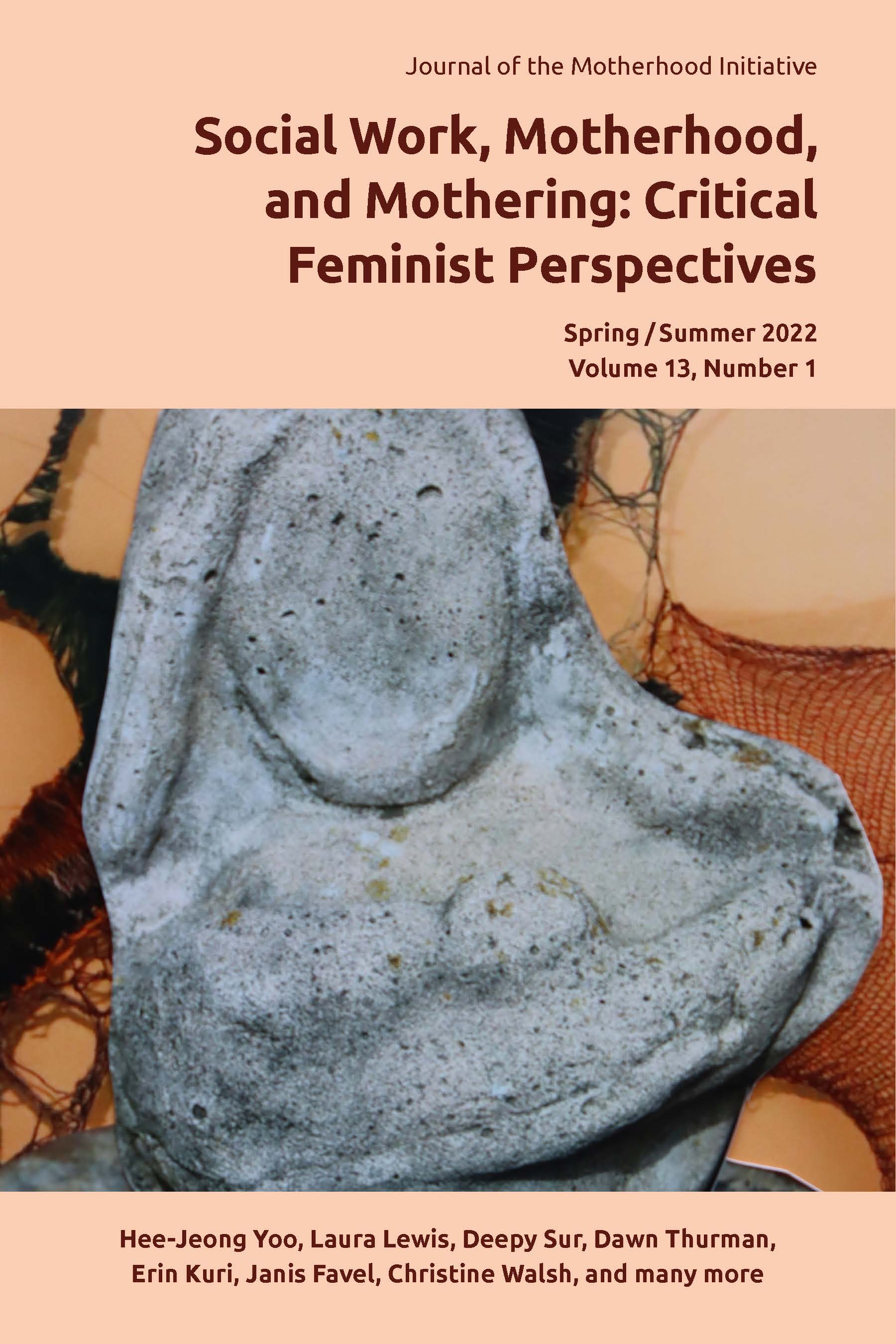 Downloads
How to Cite
Kuri, E. (2022). Rethinking Vulnerability at the Intersection of Mothering and Social Work. Journal of the Motherhood Initiative for Research and Community Involvement, 13(1). Retrieved from https://jarm.journals.yorku.ca/index.php/jarm/article/view/40651
License
All intellectual property in relation to material included on this site belongs to the Motherhood Initiative for Research and Community Involvement (MIRCI). All material on this site is protected by Canadian and international copyright and other intellectual property laws. Users may not do anything which interferes with or breaches those laws or the intellectual property rights in the material. All materials on the Motherhood Initiative for Research and Community Involvement (MIRCI) are copyrighted and all rights are reserved. Any reproduction, modification, publication, transmission, transfer, sale, distribution, display or exploitation of the information, in any form or by any means, or its storage in a retrieval system, whether in whole or in part, without the express written permission of the Motherhood Initiative for Research and Community Involvement (MIRCI) is prohibited. Please contact us for permission to reproduce any of our materials. This site may include third party content which is subject to that third party's terms and conditions of use.