Parenting during a Pandemic
Mothers and Disabled Children in Aotearoa/New Zealand—A Hidden Minority
Abstract
Every country has its own COVID-19 pandemic story; similarly, every family has their own experiences of lockdowns, isolation, illness, death, struggles, and resiliency related to the pandemic. Although myriad narratives appear about these familial and societal experiences, few explore those of mothers of disabled children; these have been largely invisible, and as a result, this minority group and their needs have failed to be addressed by those who make decisions and plan for public health crises and for the subsequent recovery.
Autoethnography, a qualitative method that coalesces personal experience and research literature to advance sociological understanding, underpins this exploration. The authors are New Zealand/Aotearoa mothers of disabled children. Our approach employs autoethnographic reflection about our pandemic experiences to create mean-ing, forge identities, and explore power structures. Connections of our family stories enable the creation of an understanding of what has happened in our communities.
The authors' reflections on their pandemic experiences are woven together with stories of how governments, schools, public health organizations, disability organizations, healthcare providers and communities directed us and responded to or failed to address our needs. We have identified five interwoven themes throughout our stories: anxiety, invisibility, devalued lives, coping, and advocacy. Together, as an outcome of the autoethnographic study of our pandemic experiences, we offer ideas for survival to pass on to mothers for future disasters and crises. Furthermore, we have developed recommendations for organizations and others living with disability.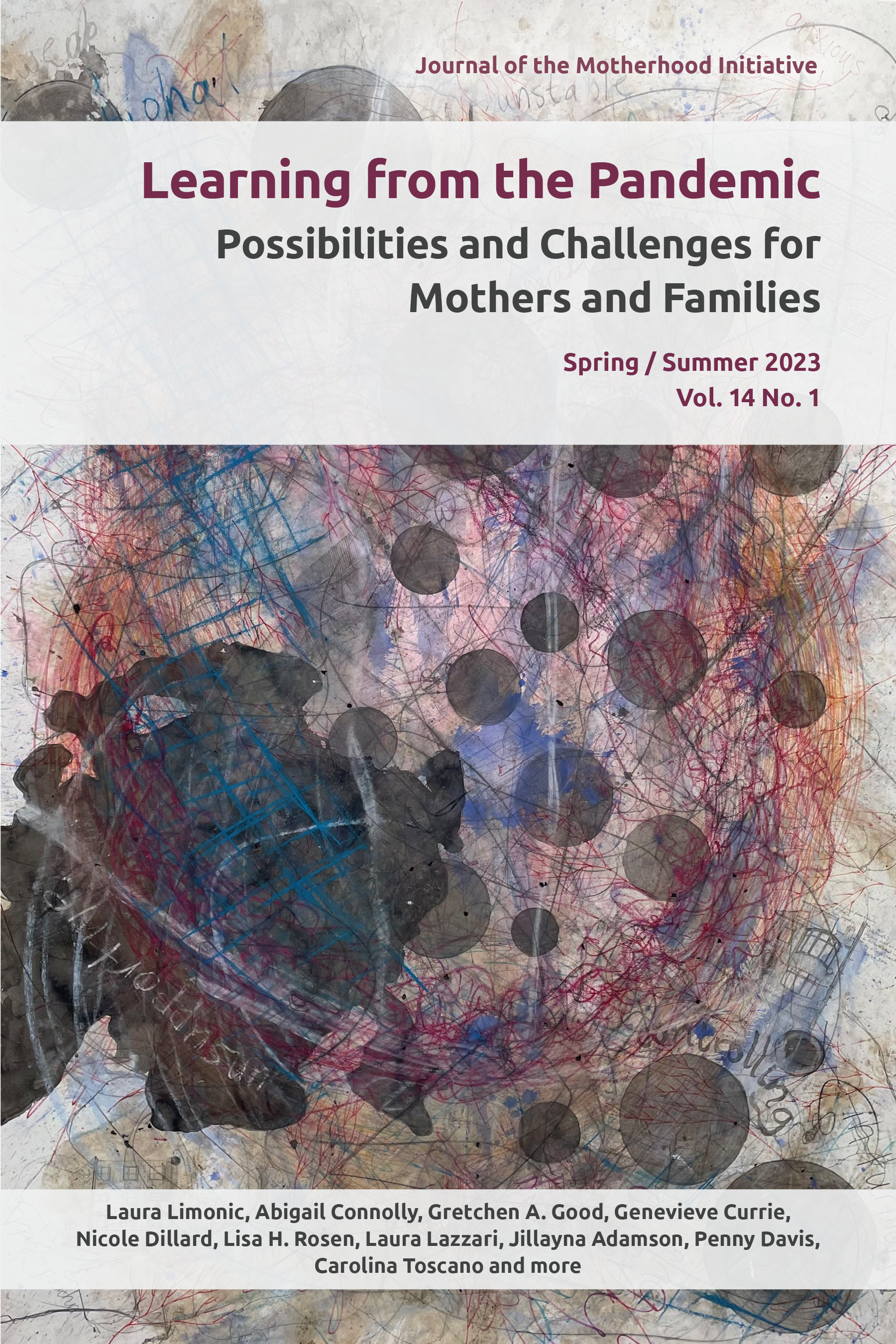 Downloads
How to Cite
Good, G. A., Lee, J., & McBride-Henry, K. (2023). Parenting during a Pandemic: Mothers and Disabled Children in Aotearoa/New Zealand—A Hidden Minority. Journal of the Motherhood Initiative for Research and Community Involvement, 14(1), 22. Retrieved from https://jarm.journals.yorku.ca/index.php/jarm/article/view/40673
License
All intellectual property in relation to material included on this site belongs to the Motherhood Initiative for Research and Community Involvement (MIRCI). All material on this site is protected by Canadian and international copyright and other intellectual property laws. Users may not do anything which interferes with or breaches those laws or the intellectual property rights in the material. All materials on the Motherhood Initiative for Research and Community Involvement (MIRCI) are copyrighted and all rights are reserved. Any reproduction, modification, publication, transmission, transfer, sale, distribution, display or exploitation of the information, in any form or by any means, or its storage in a retrieval system, whether in whole or in part, without the express written permission of the Motherhood Initiative for Research and Community Involvement (MIRCI) is prohibited. Please contact us for permission to reproduce any of our materials. This site may include third party content which is subject to that third party's terms and conditions of use.