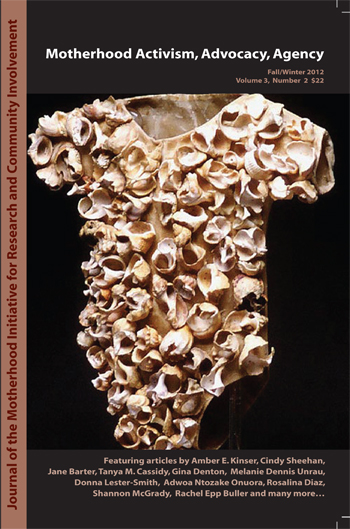 Front Cover Artwork:
Aparna Agrawal, "Body Armor, Sharp Shells," 2000, Muslin cloth, broken shells, beeswax, 19" x 12.5" x 4".
Artist Statement: I move between making sculpture, paintings, drawings and mixed media or video fluidly during the year, choosing the dimension of the work (2d or 3d or moving image) because of the ideas I want to communicate. My sculptures continue to be embedded with themes of fragility, loss, holding and transience, using common materials such as paper, wire, tissue, thread, cotton, wax, and plaster. These works often have quiet longing and sadness and speak about the body, its gesture, and its subtle narrative. Paintings and drawings are about my time spent in the natural world. Whether it's in the Venezuelan rainforest, where I've been spending several weeks every year for 20 years, or the expansive pastures and woods of Vermont, and the Atlantic seacoast, I use a combination of materials to express the movement, the exhilaration I feel when I'm in sun, wind, water, and weather, and participating in nature's rich, teeming life. More recently, my artmaking process has shifted from an isolated artistic one, based in the studio, to a collaborative one out in the world. I seek an active dialogue with others and invite them to enter a creative process. Through thinking, recollecting, and participating in work, visitors partner with me; they record their voices, make drawings, and complete a puzzle. The expression of loss and remembrance no longer a solitary passage becomes a shared one.