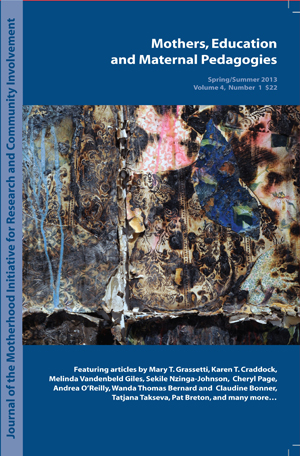 Front Cover Artwork:
Carly McAskill, (Detail) "If Walls Could Talk," 2011-2013, mixed media(pastel, spray paint, wallpaper, bee's wax) on drywall, 48 x8 feet.
Artist Statement: The multi-layered images in my drawings and collage work explore identity through meditation on place, time, presence, and inheritance. I believe in the powers of representation through collage: that is, if I visualize my fears in life, I may be able to cope with them. Anxiety is located in the dense layering that creates a sense of jostling identities, constantly being rearranged in different patterns, unable to be organized into a single stable system. The fragments are significant because they become a tool to tell a story and reflect a pattern. I use fragmentation as a visual strategy and methodology to recognize the instability of identities that are rooted in gender in order to define self within networks of memory, place, family and culture.